When we sat down to storyboard our new showreel, we only knew one thing for sure – it needed to be showstopping. Unique. Completely unprecedented for an agency that has spent over 15 years quietly toiling in a rustic mill.
So we knew a showreel this spectacular needed to be seen on the big screen. It's what drove our creative process from the very beginning. From content and visuals to transitions and sound, our creative team strove for nothing less than cinematic.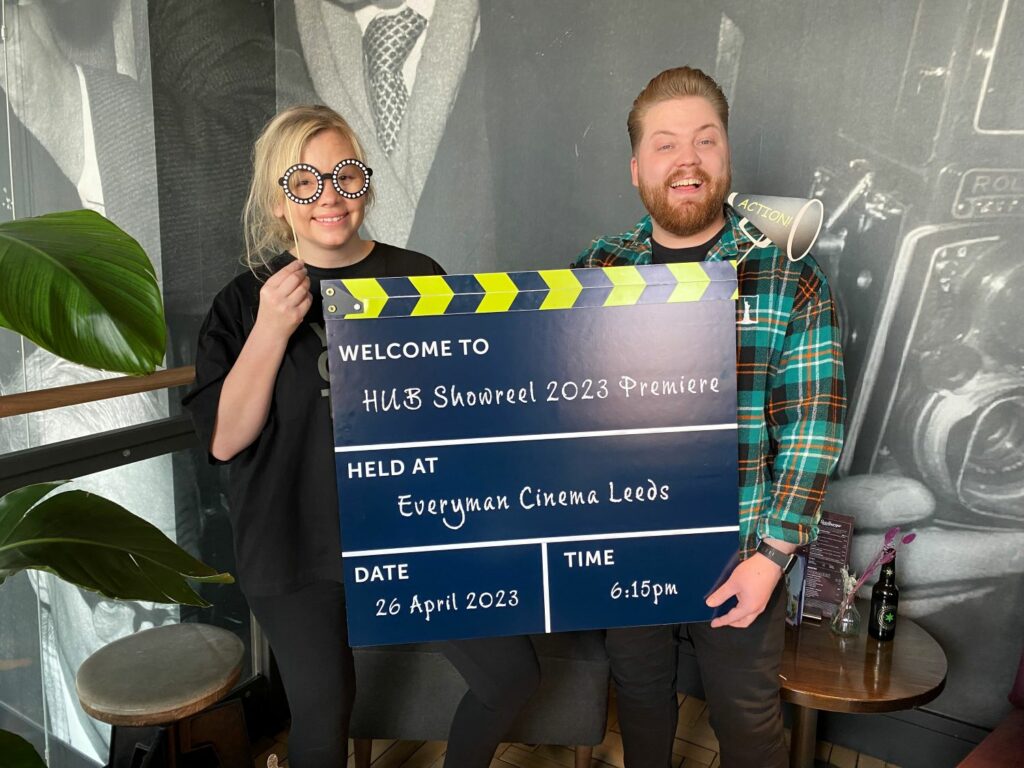 We brainstormed several avenues we could pursue, ultimately resting the premise of the video on HUB's simple yet powerful statement: 'Everything brilliant brands need, all in one place.' We entwined our creative process, 'Listen, Discover, Think,' between our portfolio of TV ads, packaging design, videography, and print. To top it off, we paired the video to a soundtrack produced by Mark Hadfield, writer of Ne-Yo's UK number one hit, 'Let Me Love You'.
All that was left to do was unveil it to the world.
Our team piled into the Everyman Cinema. Ticket stubs were torn. Popcorn rustled in its cardboard boxes. And then the lights went down.
In the quiet following the showreel's punchy finale, our team reflected on what they'd just witnessed. A sleek portfolio of everything they've worked on since 2007, and a bold statement of HUB's ferocious capabilities – all to a completely original soundtrack. Cue rapturous applause.
The rest of the evening was a celebration of the showreel's directors, Nina Ricks and Josh Broadhead. CEO Rob Shaw presented Josh and Nina with gleaming HUBscars as a thank you for their hard work and achievement in producing the showreel – far better than an Oscar in our opinion!
But the showreel wasn't the only piece of work we premiered on the silver screen that evening.
To celebrate our brand-new logo, we also gave our team a snapshot of the ident our team had been working on. Take a look at the full edit below: