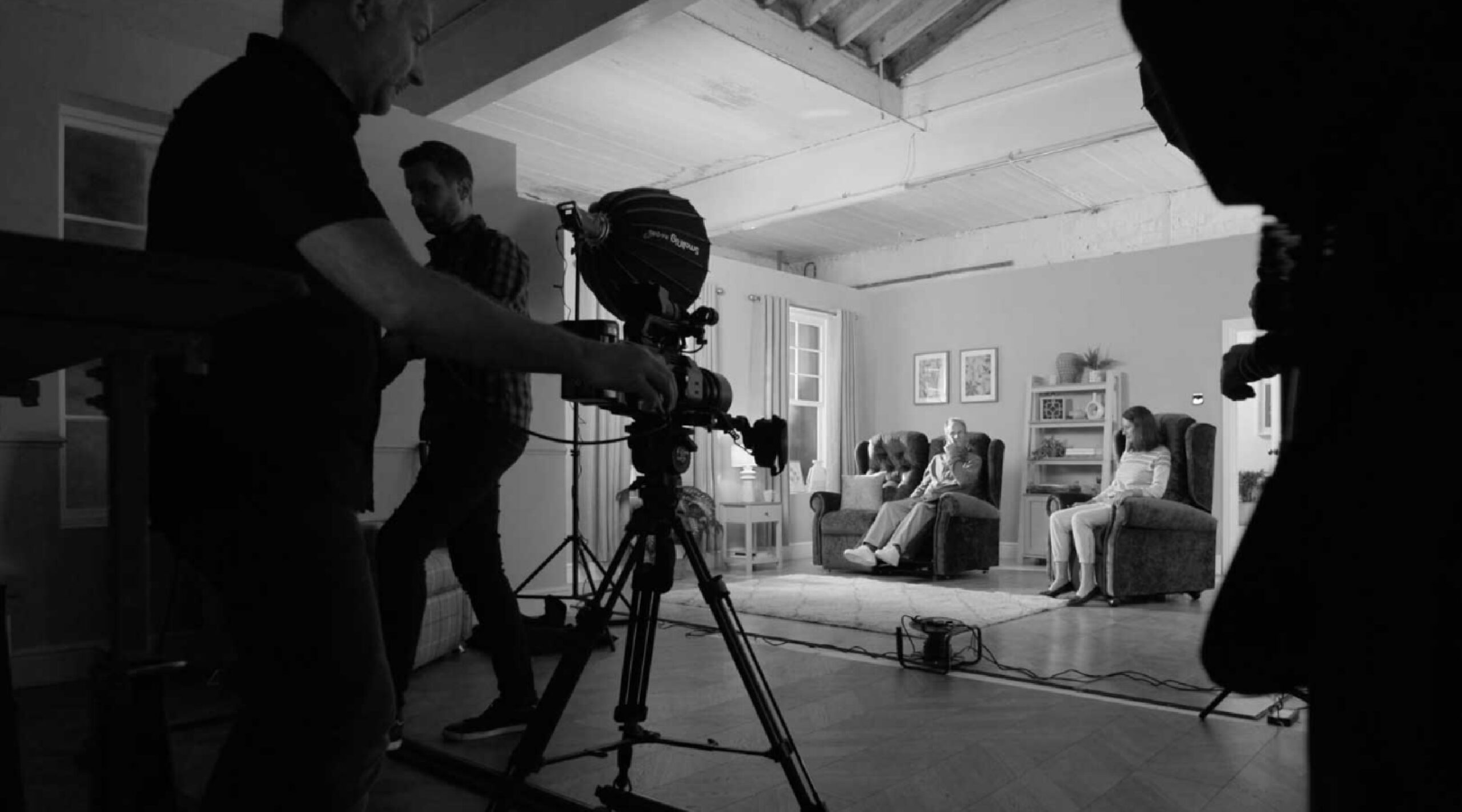 STUDIOS
15,000 sq foot of in-house space, spread over three production and photography studios. This is where our clients watch their storyboards come to life. Where fashion meets personality. Where products become more than just things that fulfill a basic need – they tell a story.
Three production
studios
Free parking
Guest wifi
in all studios
Located in our rustic mill in Leeds, HUB Studios boasts the perfect blank canvases on which to execute your next ground-breaking campaign. Our team is equipped to support you throughout the entire process, from creative vision and art direction right through to voice overs and post-production.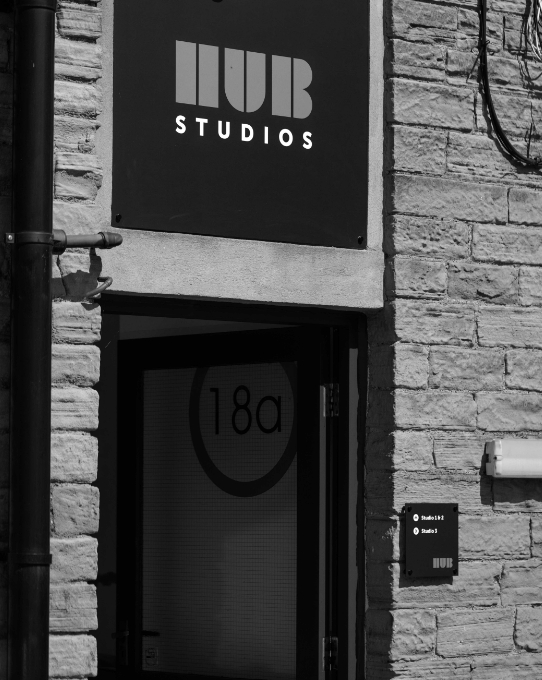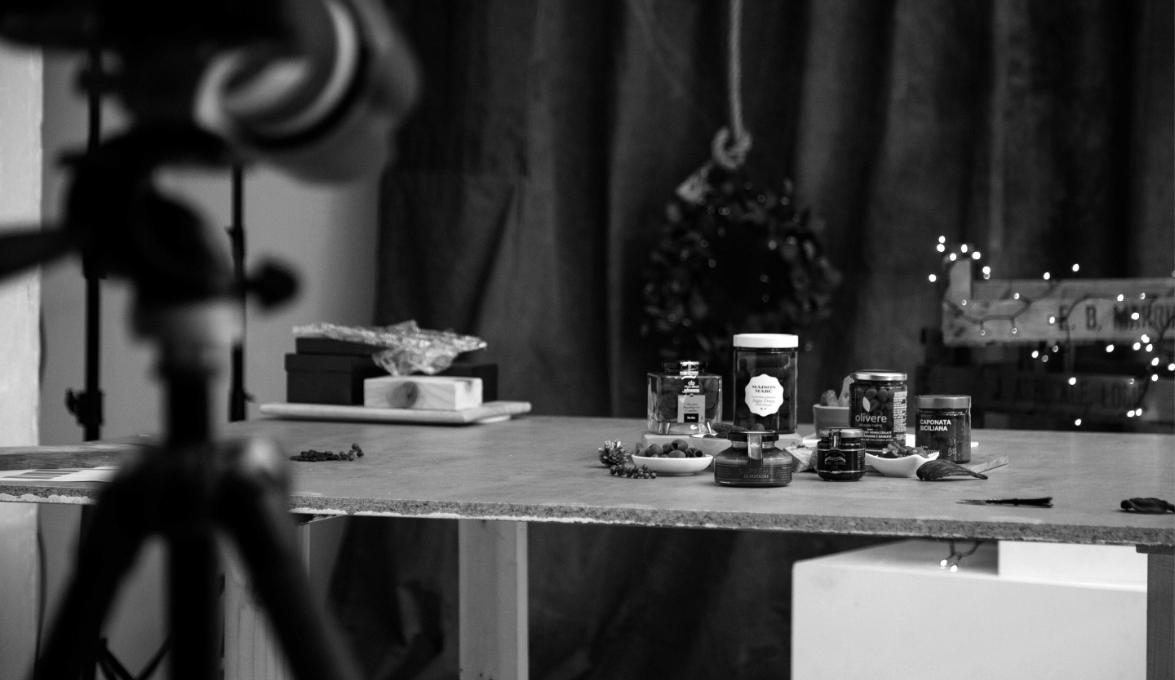 Studio 1
Nestled between Wardrobe and the Green Room, Studio 1 is best suited to fashion and product photography shoots. It also opens directly into our storage and loading bay, so it's perfect for bringing in large and heavy props, products or backdrops. 
It's in this studio that we've shot fashion photography for the likes of Ted Baker, La Redoute and Leeds Rhinos. 
Ideally located for casting calls, fashion shoots, and access for large props or products
Perfect for shoots that last from a few hours to a few days
Adaptable space for small-scale sets
Studio 2
Studio 2 can accommodate up to four mid-scale sets at a time. This means you can oversee the progress of four different shoots from a single studio, and we can deliver our streamlined approach to capturing your products – saving you time, money, and hassle.
Studio 2 is also the home of HUB's permanent kitchen facilities, including an oven and a refrigerator. Double doors to the front of the studio mean we can easily wheel in large and bulky items – and quickly wheel them back out for a swift turnaround. 
It's in Studio 2 that we've captured video and photography content for clients such as Euro Shopper, Easy2Bathe, Katell and 247Blinds. 
Walls and floors painted any colour
Kitchen facilities for food photography
Space for catering
Access for large props or products
Ability to host up to four room sets at one time
Studio 3
To the back of our mill sits Studio 3. Our largest studio, this space comes complete with its own lounge area and space for models to quickly change between shoots. Its exposed brick makes it an attractive backdrop for fashion shoots, and its sheer size makes it ideal for large-scale room set photography shoots that can last anywhere from a few weeks to several months. 
The longest shoot we've had in Studio 3? Four months. That's right – we built, dressed, shot and dismantled a whopping 37 sets over four months for Kingswood Mobility Group!
Lounge space
Changing area
Space for catering
Host up to two large-scale room sets at a time
Ideal for lengthy shoots that can last up to several months
Hair, makeup
& stylists
Hair and makeup artists. Fashion stylists. Food stylists. Interior designers. From editorial and e-commerce fashion photography to large-scale room sets, HUB's super-skilled stylists know how to deliver and elevate your creative vision.
Casting
& location scouting
Our talented team have the experience and the contacts to bring your shoot to life, just as you imagined. Whether it's a five-minute educational video, a ground-breaking TV ad or an hour long talking heads piece, we've got the models, the locations and the venues already on speed dial.
Photography retouching
We do our best to make sure everything is picture perfect the first time round, but sometimes images just need a little extra *zhuzh* to make them pop. Our professional designers and retouchers know how to elevate our shots from 'really good' to 'work of art'.
Set building
Room sets are our bread and butter. Bathroom photography? Done it. Plumbing? Easy. Whatever setting your campaign needs to make it a cut above the rest, we've got the team to assemble it.
Sound recording
Our freelance roster is bursting with unique voiceover artists that can truly embody your brand's tone of voice. High-energy. Soulful. Soothing. No-nonsense. Dialects. Accents. Whatever your campaign, we've got the sound to match.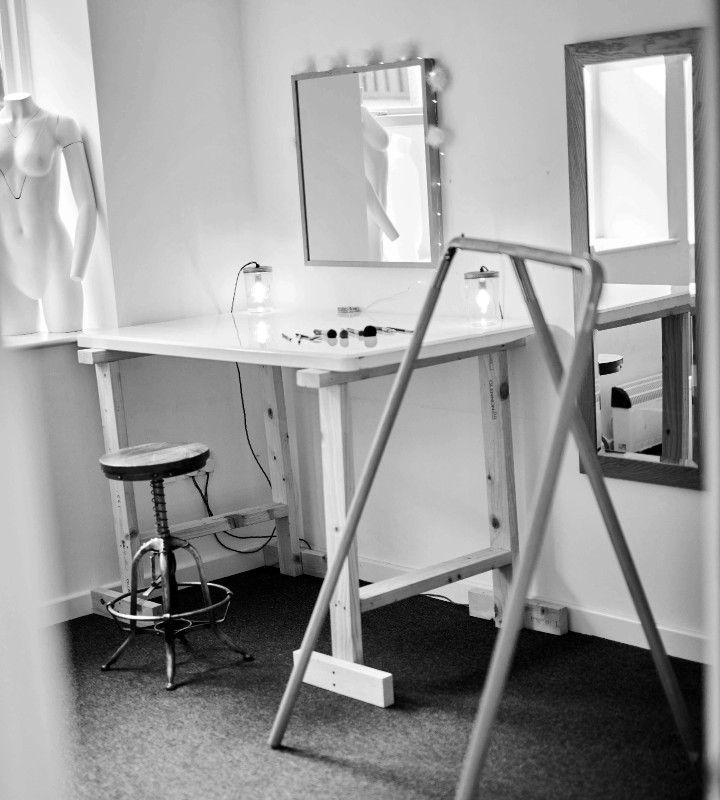 Green Room
Models and actors perform best when they're at ease. And we want the best for our clients. With cosy furniture and a soothing colour palette, HUB's green room is the perfect place for models to change outfits, prepare for casting calls and relax between shoots.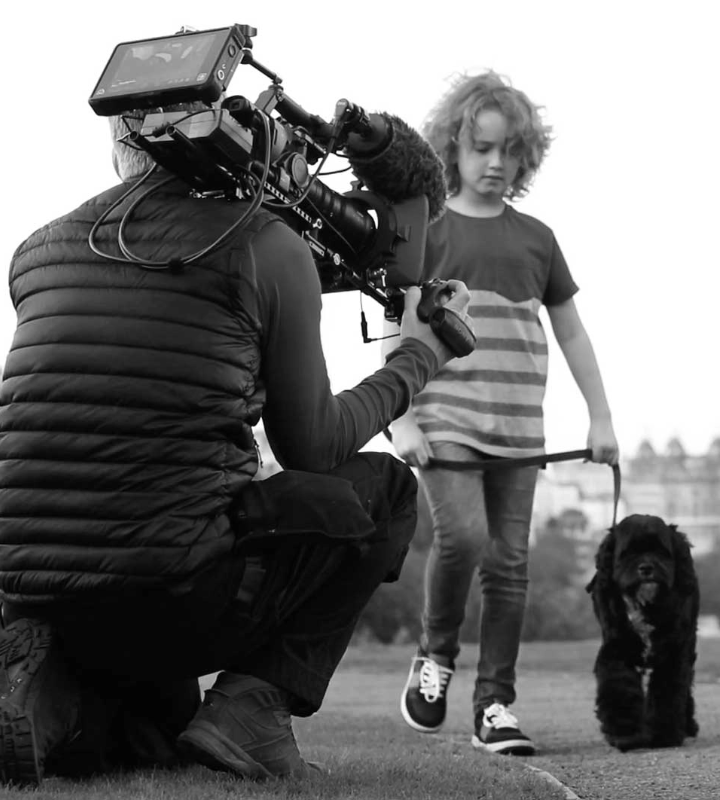 On location
We travel the length and breadth of the country to capture the best locations, the best scenery, and the best content for our clients. Offices. Forests. Construction sites. Galvanising plants. Bustling city centres. The great British seaside. Our cameras have seen it all.