About Us
Brilliant minds & brilliant brands. This is HUB.
We've been supporting clients since 2007, providing marketing integration with hard work and great ideas from day one. Since then, we've built a dedicated team of creative and skilled individuals. Together, we've helped brands tell their stories and delivered successful results doing exactly that.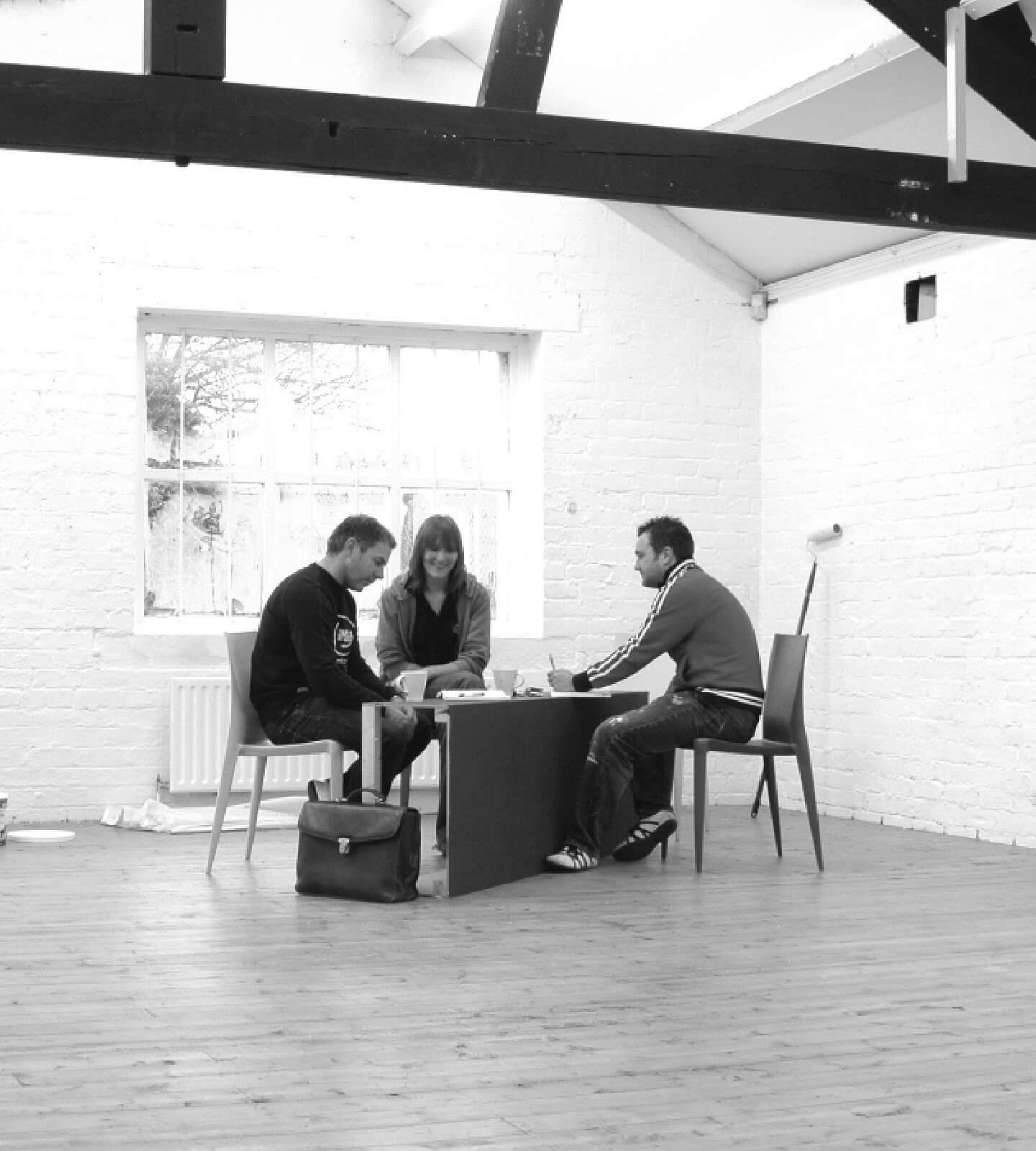 You can find us at Holly Park Mills, a place with a rich Yorkshire textile history dating from 1866 and our home for over 16 years. We've grown from an ambitious three-person start-up to a trusted integrated agency working in a 10,000 sq/ft office space and 15,000 sq/ft of dedicated photography and videography studios.
Think big, achieve bigger. Achieve better.
Our Values
We value our people.
Clever and creative minds are the heart of our agency. There's no HUB without them. Employee wellbeing is key, and being part of HUB comes with a great work/life balance. Everyone has a voice here because we want our team to be their happiest at HUB.
Our Values
We think long-term
Clients. Colleagues. Culture. We're in it for the long haul and want to get it right. There are lots of integrated agencies, but none like HUB. Our strengths lie in the relationships we build, our reputation, and the special work we create.
Our Values
We do the right thing.
Integrity always comes first.
Things change; we get that, and that's why our proactive team has the flexibility to work around you. We champion independent thinkers and always have the right people on the right projects – creating a positive HUB experience for everyone.
We work collaboratively; building brilliant relationships along the way. Our clients trust us to bring their brands to life. HUB's integrated approach has worked for…
Why our clients love HUB

HUB were fantastic at managing this project for us end to end, and were really great with managing amends and the full roll out of the project. The finished product was a really great consistent brand update that launched smoothly and without fault.
Sarah Link
Head of Marketing

With their diverse range of creative and media talent, as well as their in-house studio capabilities, HUB has been a key partner to support our sustained growth – most notably, securing long term TV sponsorships properties. We truly value HUB as a trusted extension of our own marketing team.
Darren Cole
Head of Marketing

HUB has provided valuable insight into both our market and our customers. With that understanding we have been able to work with them to develop an efficient and integrated marketing strategy. The service we receive is first rate and I value our partnership.
Adam Strachan
Managing Director I can't sing HUB's praises enough. They are trustworthy, professional and committed to a lasting partnership.
Alan Haysom
Managing Director
We deliver an integration of insight, strategy, advertising, media, design, digital, photography, video, TV, packaging and design. We're proud to be an agency that has been making marketing easy for our clients since 2007. We do that with our team of experts. There's no place like HUB.