Our Services
Expertise delivered by a creative and skilled team. This is HUB.
We deliver an integration of insight, strategy, advertising, media, design, digital, photography, video, TV and packaging. From our in-house studios to our hand-picked team of marketing experts, there's no place like HUB.
Strategy & Insight
Marketing & Advertising Strategy
Understanding your business is key. We work collaboratively to understand your objectives and budgets to build a strategy around you. Getting to know your brand allows us to explore a range of creative options that will help you get results.
Brand Strategy
We want to help you tell your story. All of that starts with a strong brand and right now is the perfect time to tell the world who you are and what you do. The specialist skills at HUB will add value to your brand and take it to new heights.
Digital Strategy
Let's create a digital experience that stands out. To get noticed in this evolving world of digital marketing, you need to do something different to leave your mark. We can deliver a bespoke strategy to meet your needs, budgets and deadlines.
Marketing, Brand & Data Audits
The power of a full-service agency is that we're able to identify new opportunities and act on them. Our audits cover the breadth of the current market and present you with key areas of growth for your business.
Data Analysis & Reporting
Analysis is essential for campaign success. That's why we provide regular reports on performance and identify fresh leads and new audiences. Combining creativity with data and analysis with expertise is our thing.
Creative Services
Brand Development & Design
Every business wants to be seen, and our experienced team can bring your brand to life. With a strong look, you can instantly draw your audience in. We can help you stand out against your competition and create a look and feel to suit you.
Digital Design
Let's bring your ideas to life. Our digital team know how to bring brands and audiences closer together through design. UX is at the heart of everything we create; making sure your brand engages people in the best possible way.
Photography
Visual communication is key and remains one of the most effective ways to tell a story. We know how to get brands seen. Our on-site 15,000 sq/ft of studio space is packed with the latest equipment, allowing your brand to take centre stage.
Video, TV & Film & Editing
Engage your audience with creative concepts, captivating scripts and clever edits. The integrated HUB team has every detail covered for your campaigns including writing the perfect script, finding the best location and managing actors, styling and hair & makeup.
CGI, Rendering & Animation
Wave goodbye to constraints and limitations. CGI allows you to truly visualise and experience products and services in a visually captivating way. Stand out from the crowd and give customers an experience they'll never forget.
Packaging Services
First impressions are everything. Packaging needs to be strong, bold and unforgettable. It's how your product ends up in the right hands. Our team of dedicated creatives have decades of experience creating FMCG packaging including design, artwork repro and colour management.
Performance & Digital
SEO
Be discovered online with strong search engine visibility and drive traffic to your website. We know how to boost your website performance and content to optimise your website for maximum impact.
PPC & Display
Increasing website traffic. Improving conversions. To get noticed amongst your competitors, strong PPC campaigns are key. Our team of dedicated specialists have a targeted approach and will work with you to get data-driven results.
Website Design & Build
It all starts with your brand. Our website design and build services are bespoke to you to help you find the perfect solution. Whether you're looking for a new e-commerce website or need a CMS to suit you, we can create something to push you closer to your goals.
Social Media Management (Paid & Organic)
It's time to open up the dialogue between you and your audience. Build a relationship with your customers. Give your brand a voice. We can manage everything from organic social posts to national sponsored social campaigns.
Media Planning
Broadcast & Press Media Planning & Buying
Over the years, millions of pounds of media buying have passed through HUB. Whether you're thinking TV sponsorships, press ads or website placements, our team know how to increase brand awareness in all the right places.
Print Planning & Buying
Right media. Right time. Right audience. Three ways to focus your print planning and buying. Coverage across magazines and news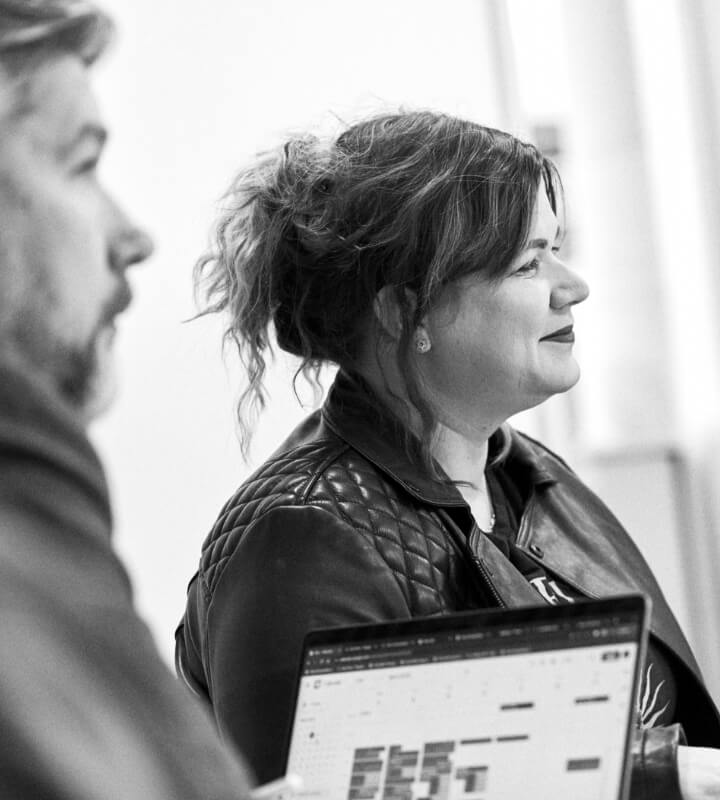 Think integration.

Think success. Think HUB

Our team is made up of marketing experts who have the skills to elevate brilliant brands. Why use multiple agencies when you can have one team full of creative specialists supporting your business?

Great ideas are key. Results even more so. We're ready if you are.